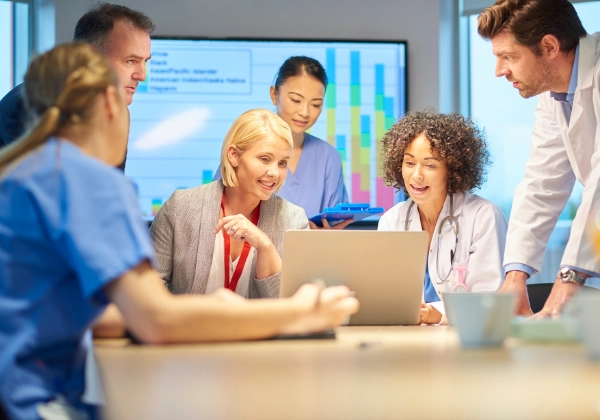 In the ever-evolving landscape of clinical trials, the need for a Clinical Trial Management System (CTMS) that is configurable, flexible, and scalable cannot be overstated. In this era of precision medicine and fast-paced research, organizations require a CTMS solution that can adapt to their unique protocols, processes, and changing requirements. But what sets apart an exceptional CTMS from the rest?
Is it too expensive and time consuming to customize your CTMS according to your evolving needs? Having flexibility in your CTMS can significantly reduce the costs associated with clinical trial management. Many existing CTMS tools on the market have rigid structures and configurations that make it difficult for companies to tailor their clinical trial management system to business needs. Below are critical features to consider when selecting a CTMS.
CONFIGURABLE
Configurability is a crucial aspect to consider when selecting a clinical trial management system. Intrinsic Clinical Systems' CTMS allows you to tailor the application to align with your trial protocols, processes, and unique needs in the following ways:
Milestones and Regulatory documents can be configured to be applicable at the Program, Study Country and Site Level, and can be set as default at the time of creation. In addition, you can set specific milestones and documents to be required before a site is activated.
Essential Site Documents can be configured to be default for each site creation and required before a site is activated.
Data visualizations are easily configurable and shareable.
Site Visit Templates are configurable, allowing you to generate your own list of items to discuss during a site visit.
FLEXIBLE
Clinical Trials are constantly evolving, making flexibility crucial to adapting to real-life scenarios. Intrinsic's CTMS allows you to start trials with basic information and expand as your study progresses.
Study planning allows you to enter high level data without knowing the details of what countries/sites you will be working with.
Enrollment and baselining enable you to plan out the number of subjects you will enroll throughout the life of the study and reports actuals in real-time.
SCALABLE
A high quality CTMS should allow you to manage trials of various sizes and complexities. It can be scaled up to accommodate large multi-center trials or scaled down for smaller studies without major disruptions or performance issues. With Intrinsic's CTMS you can scale the application in the following ways:
The scalability to plan as high as the study level or as detailed as the subject visit level.
The ability to add new projects and studies to the system. You decide if the data should be shared with everyone or segregated into project teams.
Excel import and export capabilities right out of the box simplify data uploading and modification in a familiar interface.
When it comes to managing clinical trials efficiently, a CTMS that combines configurability, flexibility, and scalability is indispensable. Intrinsic Clinical Systems' CTMS checks all these boxes, offering a validated (CFR21 Part 11 and Annex 11) and flexible solution that reduces the time and cost required for customization. It allows you to configure milestones, documents, site requirements, and views, while also providing flexibility in study planning, enrollment, and scaling for trials of different sizes and complexities. Our experienced team is responsive and collaborates with clients worldwide to understand business needs and to implement changes necessary for evolving clinical trials.
Ready to elevate your clinical trial management experience? Contact us today to discover how Intrinsic Clinical Systems' CTMS can streamline your operations, reduce customization costs, and enhance your adaptability in the dynamic world of clinical trials.