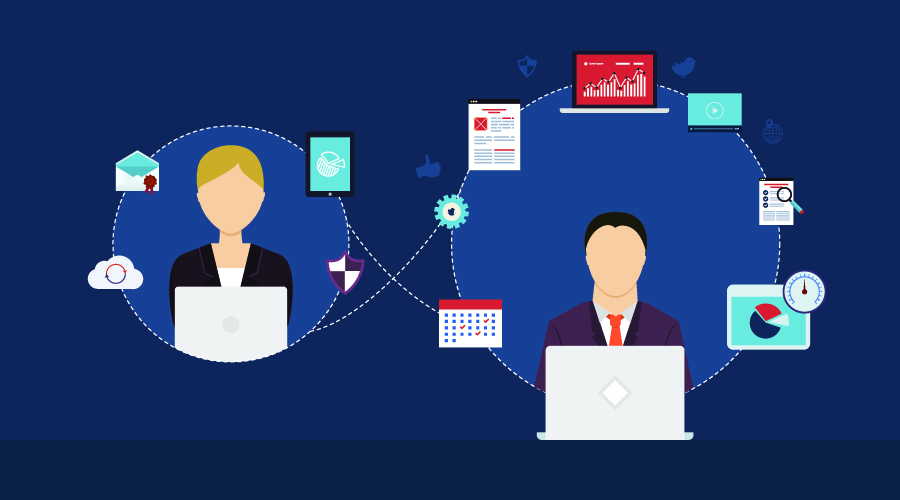 The opinions on resource and portfolio management are so diverse, and it's been this way for years, if not decades. The opinions range from resource management geeks who use every term in the book from attrition to forecasting to algorithms to my favorite fungible resources. Makes it sound like our resources are mushrooms…a fungus. There are people on the other extreme who question if they need a resource planning tool for demand forecasting, capacity planning, portfolio management, etc. Then there are others who are interested but want to implement a useful, practical resource management software that will help them manage their function or projects with capacity planning. Why is there such a diverse set of opinions on resource planning software? A lot of the reason stems from the long-standing difficulty in implementing resource planning tools and processes.
From my perspective, a resource and portfolio management tool is needed to most efficiently manage projects and clinical studies in the pharmaceutical industry. However, these resource management tools and processes should not be complex or burdensome. It should be there be to help facilitate decision making with as little effort as possible. In years past these project management tools were cumbersome and effort intensive. In essence, project managers, functional heads, executives, etc. want a resource planning software that is more scalable than Microsoft Excel yet not that old school burdensome application that costs too much to implement and does not allow you to do uncomplicated resource and portfolio management.

What basic features do most companies need to get that uncomplicated resource management system that they need? Below is a list of features, modules and general requirements that companies are looking for in a pharmaceutical resource management tool.
Demand forecasting– The demand forecasting module projects how many people you need by role. Pharmaceutical companies want the ability to either forecast demand via simple algorithms or via more complex algorithms. This is important because pharmaceutical companies want to show value with little effort and then get more complex as needed. In addition, using simpler demand forecasting algorithms allows for an implementation in a matter of days or weeks as opposed to a year or years. The demand data should be displayed over time by month, quarter, or year. The data should also be displayed by project, therapeutic area, location, etc. A resource management group should be able to add any data tag and the data should have the ability to display the data by that filter.
Capacity Planning– The capacity planning module allows resource management groups and functions to manage their employees and contractors utilizing resource planning software. The resource management application should be connected via an API to the human resources application where the authority list of resources reside. Once the names of people are in the resource management system, the resource management group or functions assign standard role names to the employees and contractors. As a result, the capacity for a role can be counted and compared to the demand forecasting number described above. The delta is the key to resource management and answers the question "Do we need to hire people, and when?"
Named resource management– The named resource management module of a resource management software, allows resource management groups and functions to assign a person's name to projects and activities or tasks.  This should be an optional module.  Meaning, some pharmaceutical companies only want to compare forecasted demand versus capacity.  And that is fine.  Yet other pharmaceutical companies also want to be able to assign people's names to projects and tasks.  Many functions already do this in Excel, so why not just centralize this named resource data into the resource management tool to gain further insights?  In doing this resource management users can answer questions like below:

What is Matt working on? Matt is allocated to three projects.
Is Matt overallocated? Matt is overallocated by 20%.
Is Matt under allocated? Matt is under allocated by 30%.
If Matt is not available now, when will Matt become available? Matt is allocated at 100% but will be available for 25% of his time in two months.

Timeline management or scheduling– Another important aspect of resource management tools that we have not discussed yet is timelines. Based on feedback I hear from project managers in the pharmaceutical industry, they are satisfied with Microsoft Excel, Microsoft Project, Planisware, or Smartsheets in terms of scheduling. These scheduling tools allow users to do milestone management or complex scheduling. Many project managers are accustomed to these tools and don't want to change. In my view, a modern resource management software should pull data from these tools and utilize this as their book of business from which resource management is conducted. In other words, the challenge in the pharmaceutical industry is finding a simple, easy-to-use resource management tool and not implementing another scheduling tool because managing timelines for projects or clinical trials is not the problem.
Portfolio management– Portfolio management can be defined in many ways.  Some need portfolio management defined by articulating the value of their pipeline, making investment decisions based on ROI, looking at fancy bubble charts, etc.  Portfolio management defined from a resource management perspective for the purpose of this blog answers the questions described below.

Do we have enough people to deliver on our projects?
Do we need to hire?
Which high priority projects are at risk of missing their timelines?
Which low priority projects are consuming too many resources?
Which projects within a therapeutic area need resources now or soon?
Which early state or late stage projects are at risk due to too few resources?

What-if analyses– Resource management tools require data and lots of details on clinical trials, projects, programs, etc.  The resource management system will hopefully allow you to do easy resource management, but resource management tools still require inputs and analysis.  But often, simple questions such as these cannot be answered without great effort:

Can we speed up the start of a trial?
What does our book of business look like if we acquire a company?
What does our book of business look like if we acquire an asset?
If we speed up an indication, can we deliver on time?
Imagine the frustration of an executive. They have cool reports on resource management. They then ask a simple question like can we speed up a trial and the answer is, "let me get back to you in a week or two". A modern resource management tool should have a simple way to do scenario planning (i.e. what if analysis) to help with capacity planning. Want to speed up a trial and see the impact on your portfolio of resources, just slide a bar and see what happens. The resource management tool should also allow a user to save many different what if scenarios or books of business.
The modules described above are what a modern resource management software should be able to do. Keep in mind, the effort in resource management should be in the analysis and decision making, not in managing the data because the resource management tool is too complex or burdensome. In doing this. pharmaceutical companies will have a higher return on investment on their resources which is the ultimate goal of resource management!